BEGINNING OF THE MAITREYEE GURUKULA
Shri Ramdas M Kamat started the garment export business way back in the early 1970 's. The business progressed well with the collective efforts of all the family members.
When the idea of starting a Gurukula crystallized the family members Sri Pramod R Kamat, his wife Smt Pooja P Kamat, Brother Sri Jayadev R Kamat, his wife Smt Pramila J Kamat all joined their hands for the noble cause.
Mother late Smt Radhabai R Kamat gave her land of 12 Acres for the cause and late Sri Ramdas M Kamat took up the initiative to look after the design, construction, and landscape part of development for carrying the Gurukula activities.
On the auspicious day of  "Vyasa Poornima", 22nd July year 1994 the opening of the Gurukula was inaugurated by the Poojya Swamijee Sri Sri Sri Vishveshwara Teerta of Pejawar Math, Udupi and by Sri Ramdas M Kamat.
The Gurukula came into functioning with the 1st batch of 16 girls.
For the legal formality and functioning of the Gurukula, a private family Trust was formed.
Sri Ramdas M Kamat (Author of the Trust and Chairman)
Sri Pramod R Kamat (Trustees)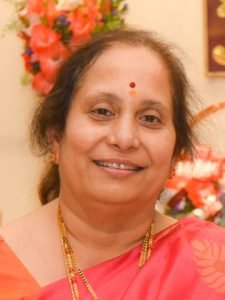 Smt Pooja P Kamat (Trustees )
Sri Jayadev R Kamat ( Trustees )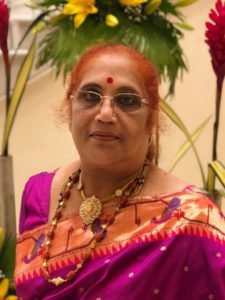 Smt Pramila J Kamat ( Trustees )
Sri Amit Kamat (Trustees)
Smt Meera Kamat (Trustees )
Ms Deep Kamat ( Trustees )
The Trust is now a Public Trust and is recognized by the Govt Of India under U/S 12 A and 80 G of the Income Tax department. The trust is also registered under the Women and Children Welfare Dept of the State Of Karnataka.
The entire Gurukula education, lodging, boarding, books and stationery, general medical assistance and health care are all offered free of cost. Right from the start till today all the expenses are borne by the Kamat's family.
The well-wishers and the likeminded people, as a gesture of their good will and help, do contribute and support the cause heartily.